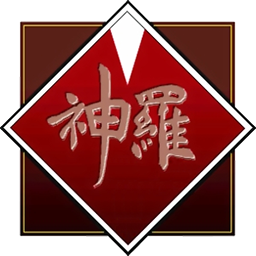 Hi all! Here is my best program:
Makou Reactor
!
It allows you to edit ff7 field map easily (scripts, texts, walkmesh, encounters, musics and models used...).
You don't need to be a programmer to modify the story of the game!
Just open a flevel.lgp archive (or the ISO of the PlayStation game) and start exploring!
Download Makou Reactor here!
Documentation
Notes
Languages
French
English
Japanese (outdated)
Known bugs (v1.7.1)
Crash on start: maybe your graphic driver is not correctly installed. Workaround: modify/create the file Makou_Reactor.ini and add the line "OpenGL=false", this will disable field model and walkmesh viewers.
See also
Deleted scenes
, unlocked with Makou Reactor.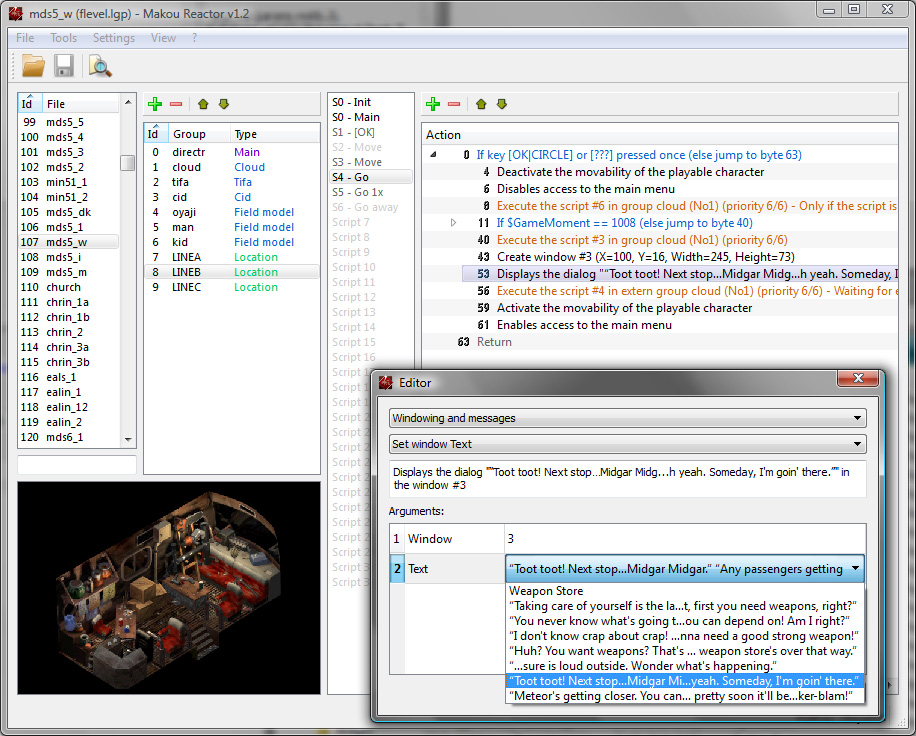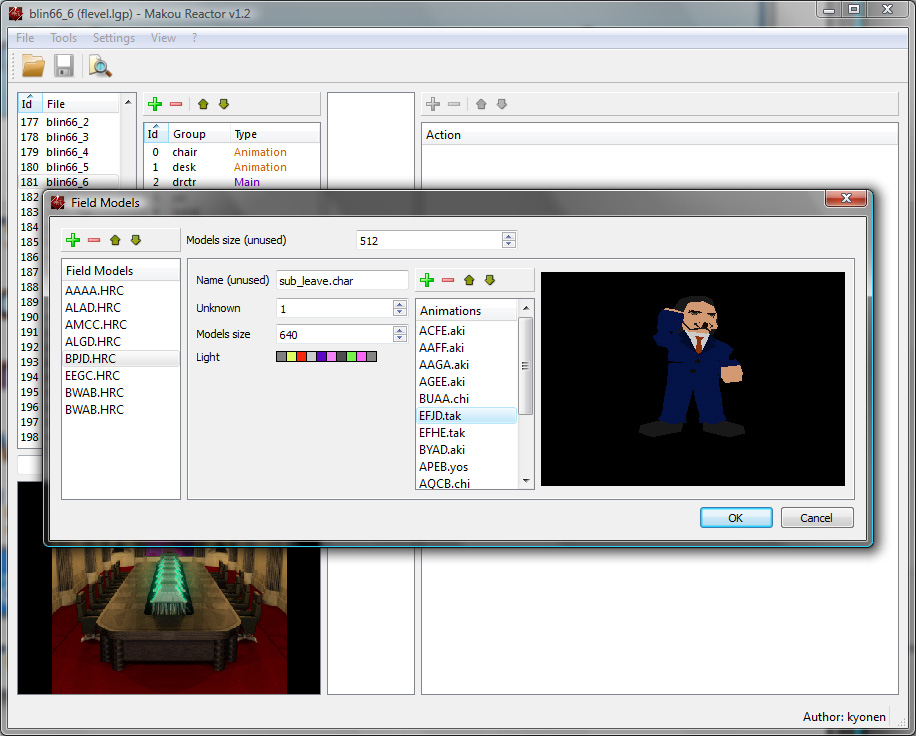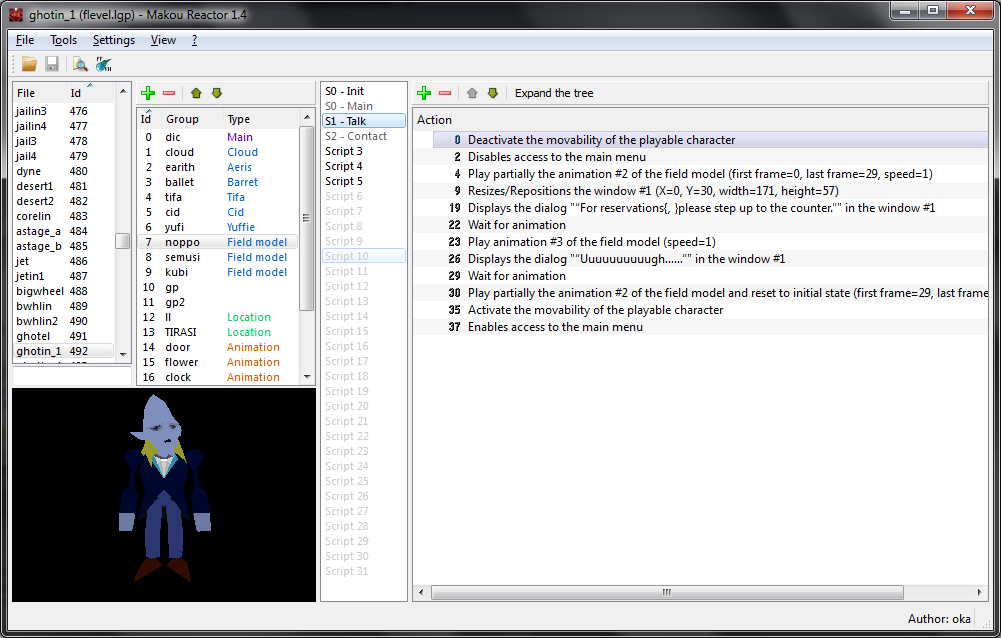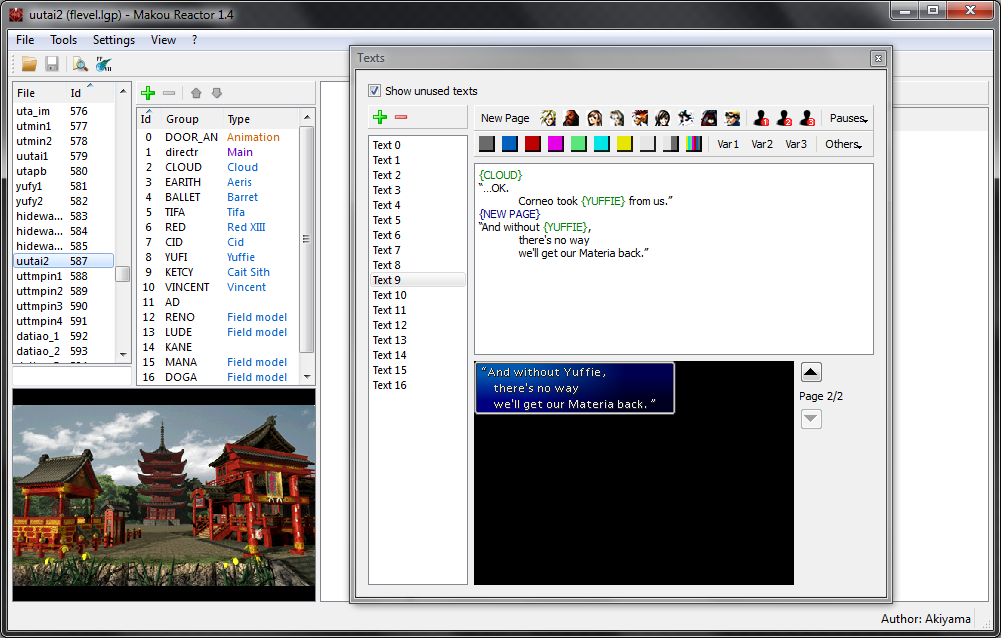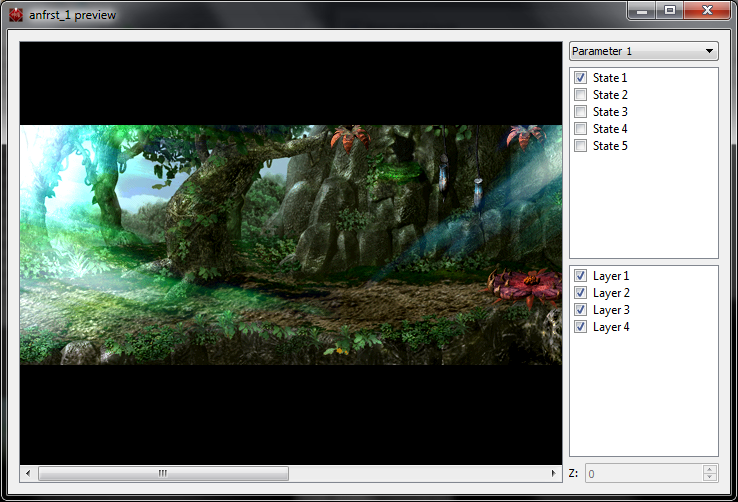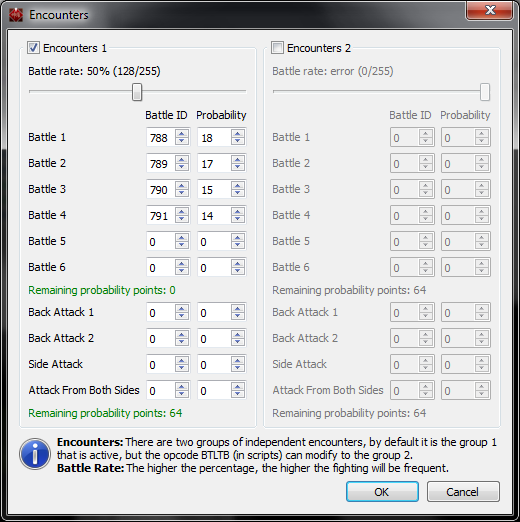 Old
: